This is far more than a simple futo momo tutorial, not only does it explore numerous forms of this versatile tie but it also teaches a wealth of tying techniques applicable to many situations. You will find familiar 'ingredients' being re-used which will reinforce and broaden your knowledge to allow you to tie creatively and intuitively.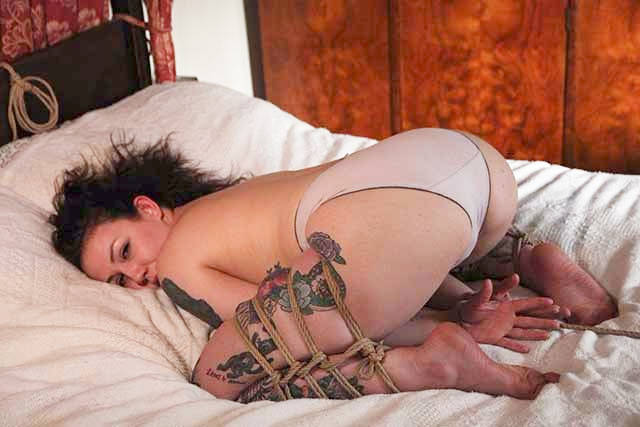 This tutorial will be more a case of teaching you to fish, rather than simply presenting you with one. Basic 'paint by numbers' patterns have limited usefulness as the diameter tied can vary so much between individuals. This means you will always have the problem of too much or too little rope to exactly match such instructions. Nina shows you how to solve these problems and explains the engineering requirements that must be met for an efficient and effective tie. Once you understand these fundamentals, it becomes easy to find may ways to achieve your goal. You will certainly learn more variations and uses of this tie than you ever believed possible and be inspired to create your own

Topics covered include:

Fast wrapping versions
Single column bases
Double column bases
Building stems
Suspension capable versions
The 'no-pinch cinch'
Effective wrap positioning
Efficient handling techniques
Body control
The main videos run to nearly 90 minutes, that's almost a full DVD, so you can begin to imagine the detail. We sincerely believe that this is the most comprehensive analysis of this tie ever and even experienced riggers will be amazed at discovering what they didn't know they didn't know ;-) I have yet to see an on-line tutorial that couldn't be improved from learning from our video.
Whilst we include a short demonstration of a futo momo suspension, this is most definitely not a suspension tutorial. However, those who already have the appropriate skills will find some very useful information as we specifically cover versions suitable for suspension and the considerations involved. If you don't have the skills, don't worry, the more advanced versions can be used for floor-work too and are great practice for the future.

Further study

For advanced students who wish to make further study see: Part X of 'Suspension Techniques' for futo momo suspensions.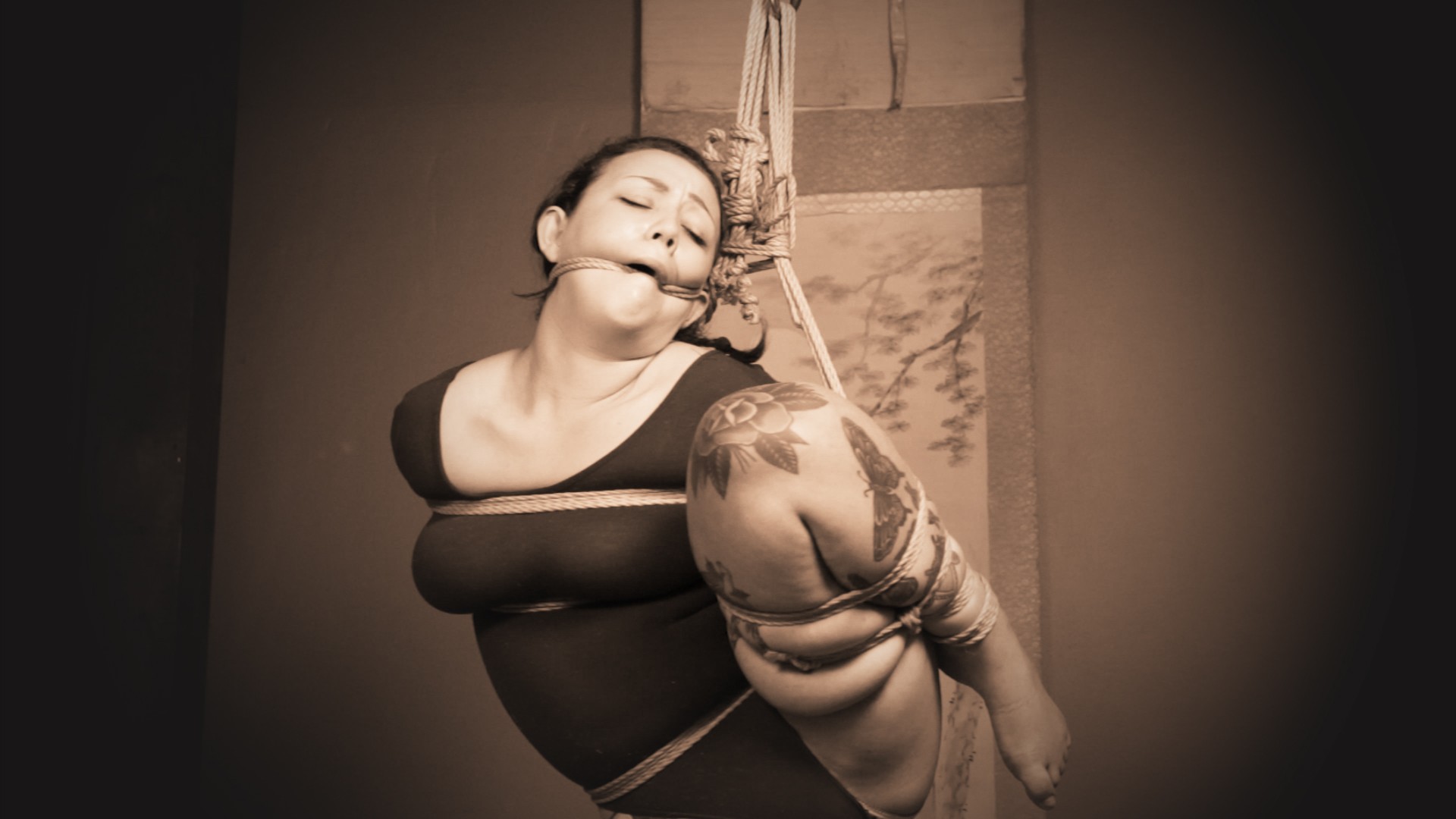 Your Instructor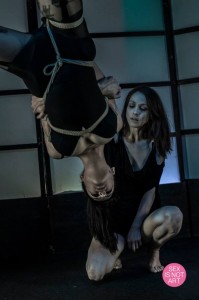 Nina Russ
Nina Russ is a London based, shibari performer, rope artist and educator. She became student of Esinem in 2011 and their collaboration gave birth to BOUND shibari night (2012) and ShibariClasses (2015). She had also the fortune to participate at workshops with different Japanese shibari masters, like: Kazami Ranki, Yukimura Haruki, Kinoko Hajime.

She has performed internationally, most notably at the London Festival of the Art of Japanese Rope Bondage and RopeFest in St.Petersburg. In addition, she participates in numerous artistic, fashion collaborations and local performances. Her passion for rope has lead her on a route of discovery of concepts, philosophy, aesthetics and benefits behind this Japanese discipline.

She sees shibari as an art form which creates deep connection between the participants and also aids personal development. Due to its martial arts roots, it brings self-discipline, efficiency, effectiveness and, thus, growth in confidence and awareness. She believes these skills allow a greater focus on the most important aspects: you, your partner and your shared experience.

Rope is simply a means of communication. She wants you to discover through her tying, the language of rope, which speaks directly to the mind and body.
Frequently Asked Questions
When does thetutorial start and finish?
The course starts now and runs for a whole month! It is a completely self-paced online course - you decide how fast you go and how much you revise. Subscriptions renew automatically until cancelled.
How long do I have access to the tutorial?
The course starts now and runs for a whole month! It is a completely self-paced online course - you decide how fast you go and how much you revise.
What if I am unhappy with the tutorial?
We would never want you to be unhappy! If you are unsatisfied with your purchase, contact us in the first 7 days and we will give you a full refund if we can't sort it out. Of course, as it's a monthly subscription, you can also stop it at any time