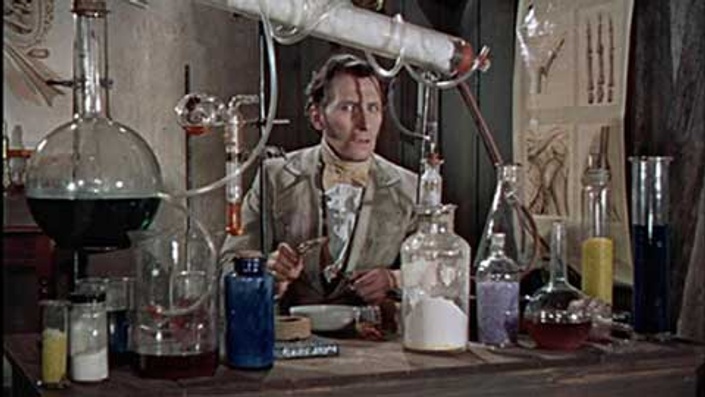 My software laboratory
This is where I carry out experiments of an unspeakable nature...enter at your peril!
Erh, well, OK. It's not that exciting but you will find out what's bubbling here. It's where I make announcements, test the site's facilities, try out add-on software and mess about to see how things can be presented. Feel free to have a poke around, just don't unplug the brains in the jars or the site might crash :-D
Your Instructor
Esinem is a shibari artist who has regularly appeared at UK and international events such as Pride, Torture Garden, Erotica, Rubber Ball, Wasteland, Boundcon, Nuit Demonia and recently represented the UK at Japan's first international kinbaku event, Toubaku. He is also known for his teaching both in the UK and internationally and was co-organiser of the London Festival of the Art of Japanese Bondage and BOUND, Europe's premier monthly shibari event.
Over the years, he has been improving his skills with the help some of their best known and respected Jpanese kinbakushi, Arisue Go, Osada Steve, Kinoko Hajime, Kazami Ranki and, grand master of newaza, Yukimura Haruki. Whilst drawing from classical methods, his style is distinctive and epitomizes the art of communicating with rope, often departing from the typical serenity of shibari shows and flying in the face of tradition to produce some striking and unusual performances.
In addition, he has worked on various videos, e.g. Primal Scream's 2013, artistic collaborations and photo shoots both on and off camera. He has been involved in projects providing inspiration for Tom Ford's 2013 collection and, Raqib Shaw, an acclaimed artist who has exhibited at the Tate, Metropolitan and White Cube galleries.
He contributed to Rope, Bondage & Power, edited by Lee Harrington and has been involved with a number of documentaries on kinbaku. He is also author of the first English language tutorial DVDs: 'Japanese Rope Bondage: Tying people, not parcels' .
Frequently Asked Questions
What goes on here?
This is where I test new things and tell you what I'm planning. Feel free to have a nose around.
Is this a course?
No! Like I said, it's where I try things out. Anything you might want to see is set to Free Preview and it's not something in which you can enrol.
Can I make suggestions?
Yes, please do. I have created a 'Have your say' discussion area so you can tell us what you'd like to see here
This course is closed for enrollment.