In this tutorial, Nina explores the use of bamboo as an integral part of suspension ties with two examples. Through these, you will learn how bamboo gives rigidity to a tie and how to use this effectively. You will be shown how to easily create spectacular ties that seem deceptively complex, yet use simple 'ingredients' that you already know well, However easy we make them, they are most definitley advanced ties for experienced riggers. That said, they can be used as floor ties or partial suspensions since they both start on the ground and only go into full suspension as a final stage. This allows plenty of room for workshopping and safer exploration before commiting to suspension
The first tie uses a single bamboo and comes in two flavours, very challenging and easier. As with most of the ties we show, there are degrees of tension or position and embellishments which increase the severity. Which and to what degree you employ them will depend upon your level of competence and, most importantly, the flexibility, fitness and, of course, masochism of your partner.

In the second, she adds a second bamboo to create a completely different tie for stunning results as you can see below, from just one of the transitions.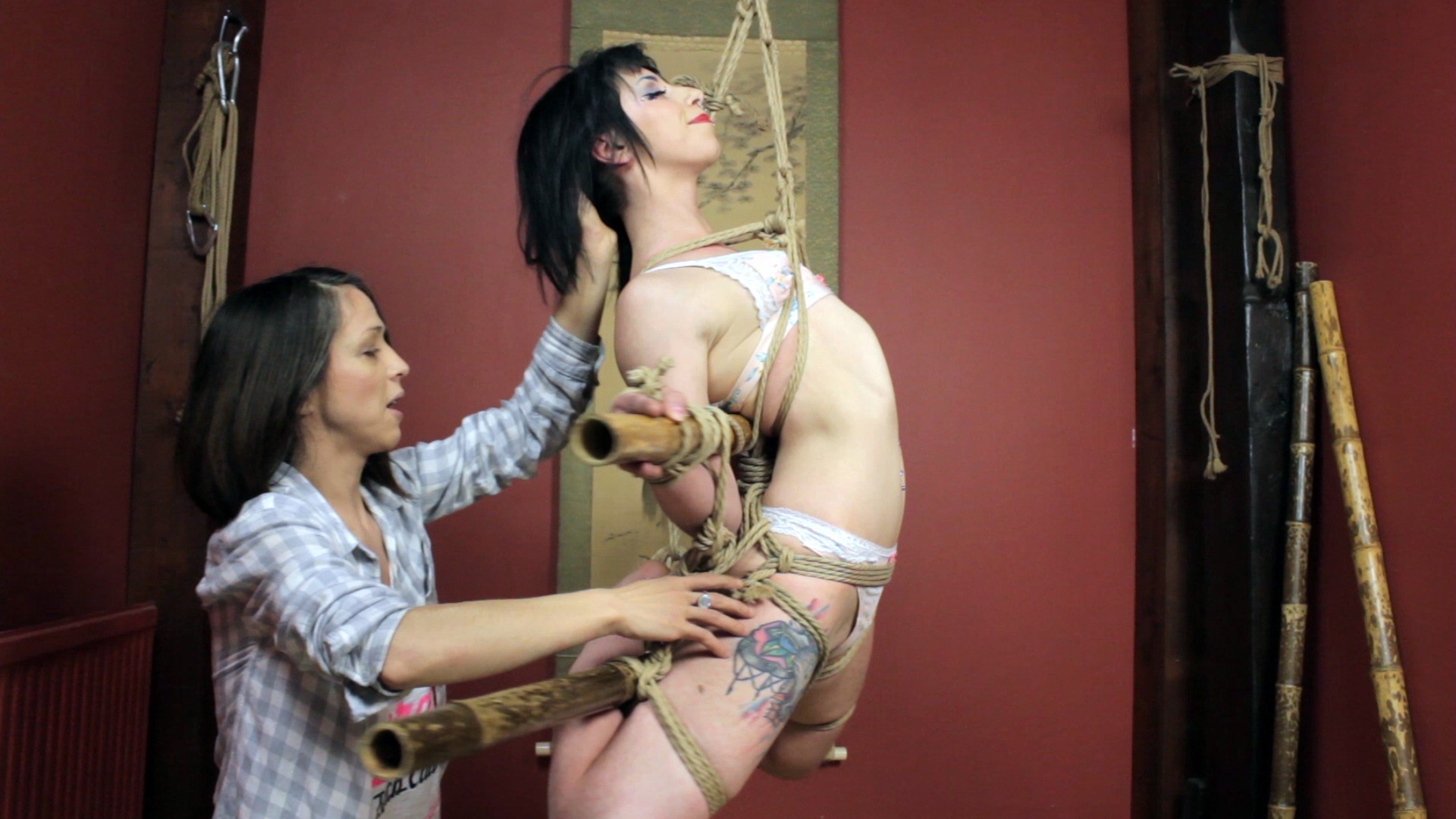 As is often said, "The Devil is in the detail", and this is especially true of suspensions and even more so in more elaborate ones. For this reason, we have included a video to specifically illustrate this point using an example that came up during the production of this tutorial. We strongly believe that learning is not just a question of being shown what to do, it should also entail an explanation of why you should do it that way and what not to do, along with the reasons. Learning by 'monkey see, monkey do' is not enough to tie well and safely, the key is in understanding what you are doing..