Kazami-ryu: Partial side suspension

This form is the most authentic rendition of orthodox Kazami style in this tutorial series. Dan will guide you step by step, based on his intensive training in Japan with Kazami sensei. This suspension explores the concept of pushing towards the extent of range of motion, in order to physically 'bind' the body of the model to themselves. The final position is geared, with its exposure of the crotch, buttocks and inner thighs, towards sex, genital stimulation and SM.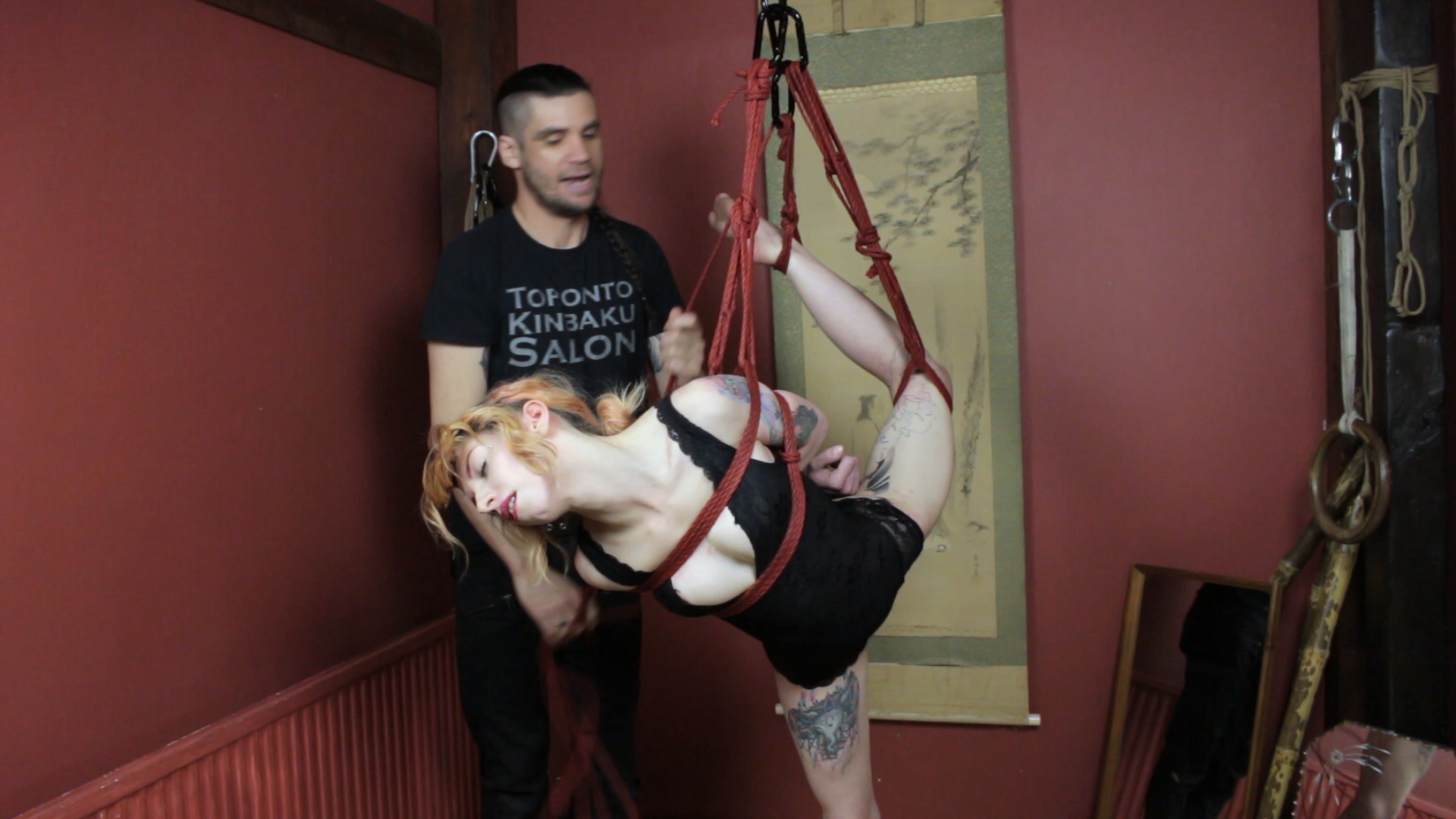 Elegant simplicity

Whilst being extremely aesthetic, it is fast and simple to tie, being based upon Kazami's old-school 2-rope gote; a detailed tutorial of which is included in this module. Unlike the typical old-style gote, which relies on very precise construction of the main friction for safety, Kazami's uses his foolproof L-fictions to achieve greater safety and security.

Finally, there is the subtlety and minimalist efficiency of using the 'tail' of the main-line to pick up the harness a second time and create an 'accent' in that the angle of the harness is split between side and face down. This method used throughout Kazami-ryu making it very much a signature technique.

This is a perfect initial step into suspension as it can easily be varied from 'very much partial' with one foot firmly on the ground to 'almost suspended' on tip-toe or, even, a full suspension by taking up the other leg.

Includes 'Carabiner suspension techniques'
Whilst this suspension can be just as easily be performed on bamboo or a ring, we have bundled Dan's 'Carabiner Suspension techniques' tutorial with this module.